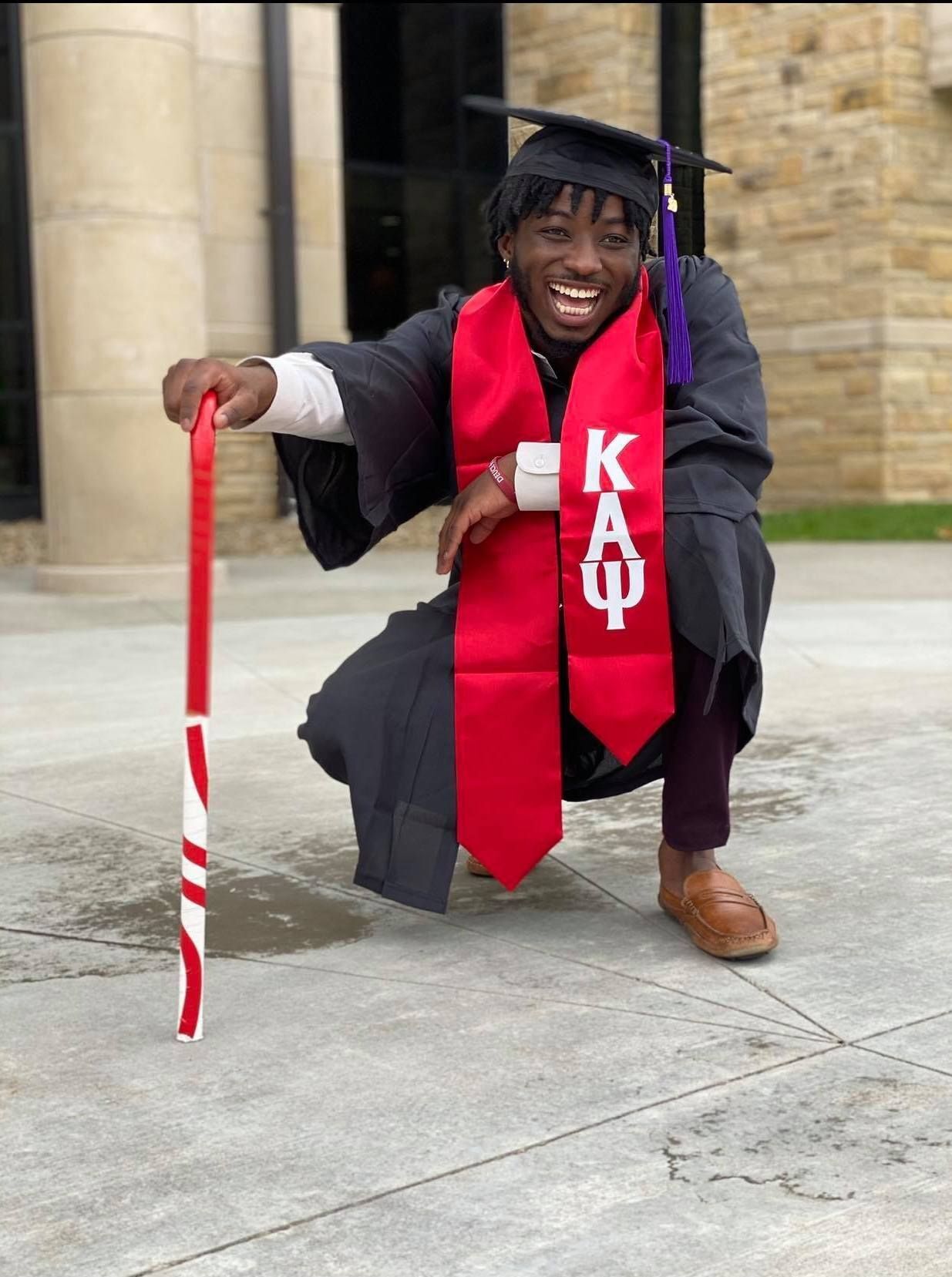 Meet Cedrick Henderson-Smith, a distinguished 2012 graduate of JA, who has crafted an inspiring journey of aspiration, commitment, and community service leadership since then. Cedrick's path has taken him through Jesuit Academy, Creighton Prep High School and Washburn University, culminating in a promising career in law enforcement.
After graduating from Creighton Prep High School in 2016, Cedrick embarked on his higher education journey at Washburn University in Topeka, Kansas. He chose to major in Criminal Justice, with a keen focus on Law Enforcement, driven by a deep-seated passion for making a positive impact on society.
Cedrick's journey through academia was marked not only by his dedication but also by his infectious personality and intelligence, which made him a prominent figure on campus. He was an influential member of various organizations, including Young Life, a faith-based student group, student government, and efforts dedicated to diversity and inclusion. Notably, Cedrick played a pivotal role in revitalizing and eventually assuming the presidency of Kapa Alpha Psi Incorporated, a historically black fraternity that had lain dormant at Washburn University until his arrival.
In addition to his academic and leadership endeavors, Cedrick showcased his athletic prowess as a member of the track and field team. He left an enduring mark on the program, holding four of the top seven times in program history for the indoor 600m event. Cedrick's commitment to excellence extended beyond sports; he earned a spot on the MIAA Academic Honor Roll three times during his tenure.
Cedrick's aspirations stretched far beyond the campus grounds. Since his days at Creighton Prep, he dreamt of becoming an FBI Agent, with a particular goal of earning a position on the Special Victims Unit. He successfully completed his degree from Washburn in 2020 and dedicated 24 weeks to field training in 2021, setting the stage for his current role as a valued member of the Topeka, Kansas Police Department.
Cedrick Henderson-Smith's journey is a testament to his unwavering dedication, relentless pursuit of success, and tireless hard work. As he serves his community as a law enforcement officer, we have no doubt that Cedrick will continue to be a Man for Others, upholding the values of justice, integrity, and service that he has embodied throughout his remarkable journey. JA is incredibly proud to have played a part in Cedrick's journey, and we know he will continue to make a huge impact in his career and community.