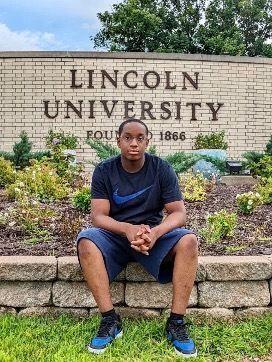 Steven Ross's dedication to excellence, even as a middle school student, places him among our most gifted and talented Jesuit Academic alumni in recent memory. Steven graduated from JA in 2018 and attended Creighton Prep where he continued to excel, earning a 4.2 GPA while taking a heavy course load of Honors and Advanced Placement courses. It was also during his time at Creighton Prep that he discovered his love for problem solving and understanding how things work. To foster this curiosity, he attended several high school engineering camps, including Purdue's Minority Engineering Camp and the University of Missouri's Engineering Camp, where he brought home first place for Best Bridge Design.
With his success in engineering, many - including Steven - assumed a career in engineering was the next logical step. But as his senior year approached, he began to question that assumption and wondered aloud if he wanted to figure out how to design bridges or help people deal with life's issues. As he visited different campuses on his college search, he realized that he was more interested in each school's psychology department than their engineering program, and eventually settled on clinical psychology as a major. Steven determined that his passion for helping people identify their problems and offering a variety of therapeutic approaches seemed equally rewarding in his eyes.
In August, Steven headed to Jefferson City, Missouri, to begin his freshman year at Lincoln University, one of the oldest historically black colleges in the country. Lincoln University was founded by the 62nd and 65th regiments of the United States Colored Infantries in 1866. The memory of those soldiers' lives on through students like Steven, who is doing his part to honor and uphold their legacy. In his first semester on campus, Stephen underwent a competitive process and was selected to live in a prestigious honor dorm typically reserved for upperclassmen, became a campus tutor, had a paper recommended for publication, and finished with a 4.0 GPA.
Steven's educational and professional aspirations exemplify the Jesuit Grad at Grad values, and we are so proud to be a part of the man for others he is becoming. Whether aimed at complex structural systems or the complexities of the human experience, we are confident that Steven will continue to learn, grow, contribute, and find success wherever his journey takes him.