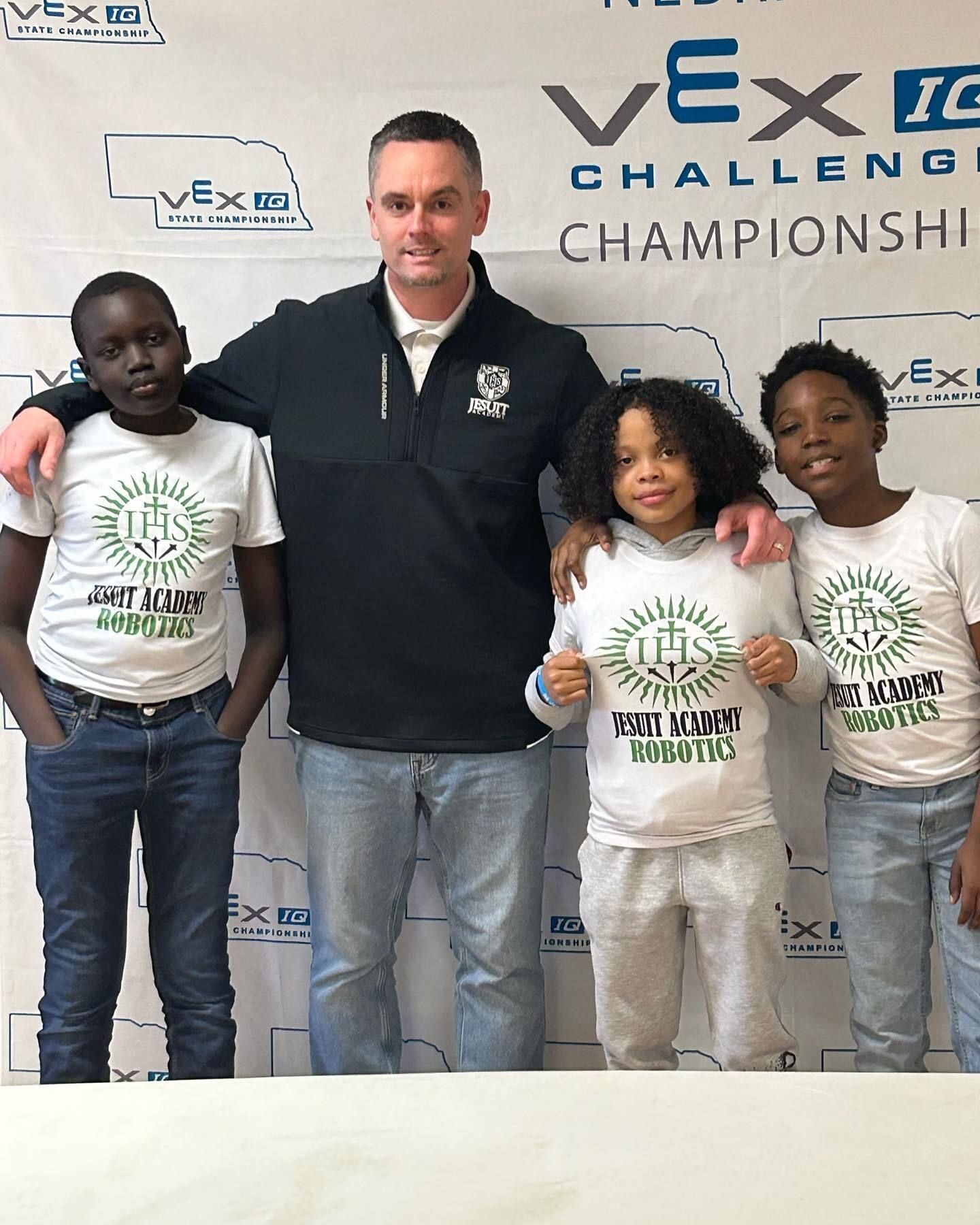 Our young men, coached by Mr. Tedder, have participated in various robotics competitions throughout the year. The 2022-2023 school year started strong with a desire to reignite STEAM programs once incorporated at Jesuit Academy. Many of our students expressed interest in STEAM, and an effort was made to expose young men to robotics with a small group in its first year back. A few 5th grade students volunteered to spearhead the relaunch and immediately got to work building their robot.
Throughout this year's competitions across the Omaha metro, our engineers entered the arena to put their robot to the test. They each took turns controlling the robot, challenging their individual skills as they maneuvered around objects, knocked down discs from elevated platforms, and went head-to-head against other teams to move discs from one side of the arena to the other.
Jesuit Academy is proud to announce that our robotics team is currently ranked 5th in the state! On February 11th, our young men will compete at the State Robotics Competition at Gross Catholic High School. We are very impressed by the team's dedication and hard work in their first year and are excited to further expand the robotics program to more students next year.