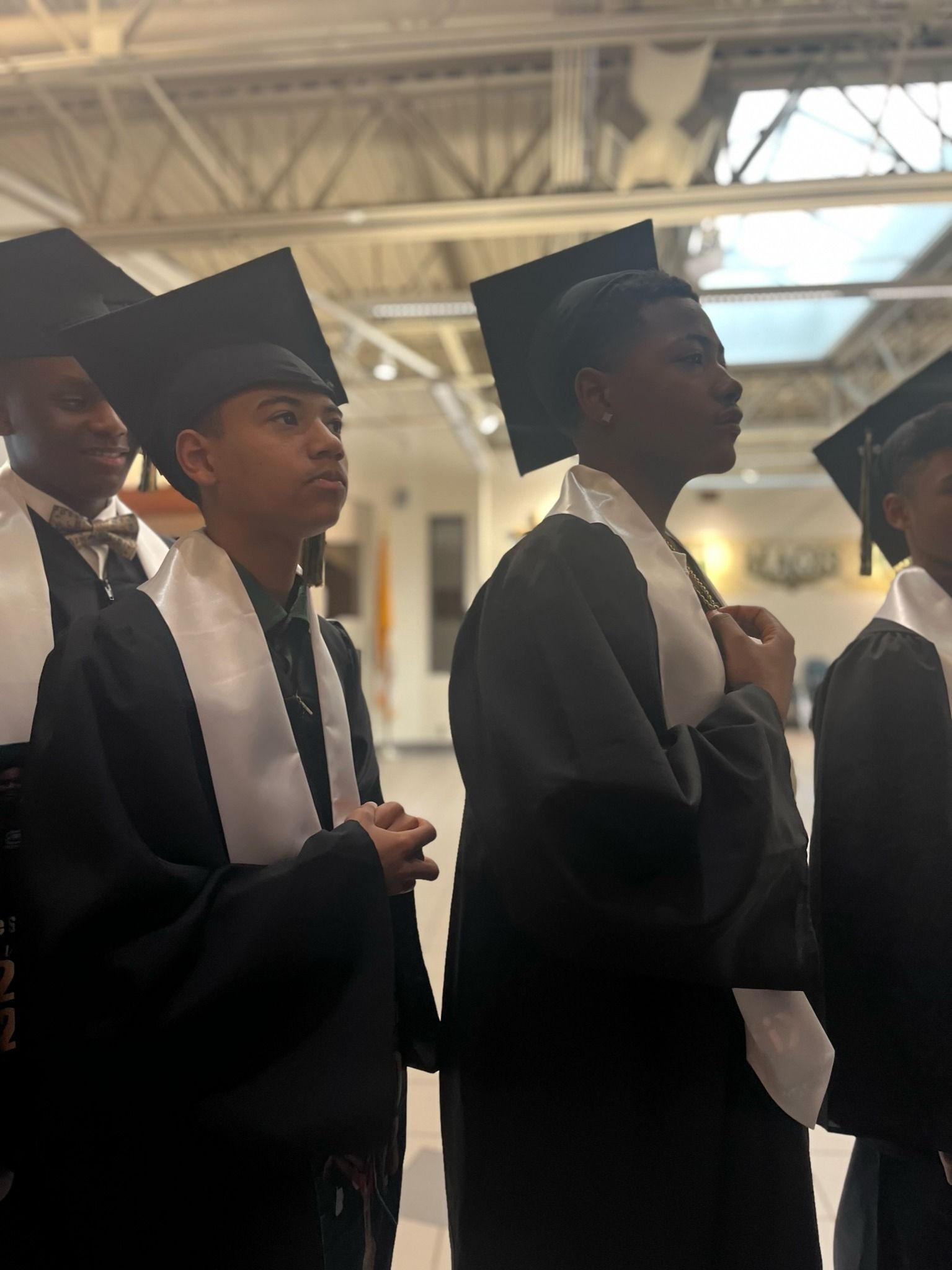 "Intelligence plus character - that is the goal of true education." — Martin Luther King Jr.
On May 15th, family members, Jesuit Academy staff, and school supporters beamed with pride as 14 young men walked across the graduation stage. While we are always sad to send off our 8th grade students to high school, this year was especially hard. The class of 2023 truly embody what it means to be Men for Others.
These young men are brothers through and through, standing by each other's side during triumphs and trials. They spent time each day visiting with different staff members within the building, led by example for the younger students, proudly represented JA on numerous field trips across the metro, and took on leadership positions to enact positive change.
High school is right around the corner, and we know they're ready for that next step. Graduates from this class are headed to Creighton Prep, Roncalli, and Central. Making Jesuit Academy history, the class of 2023 has the largest number of students attending Creighton Prep in the fall with 9 out of the 14 continuing their Jesuit education there!
Go forth and set the world on fire! We are so proud of you!